Indy's Back - Amazing New Photos and Special Feature
January 3rd, 2008, posted by FofR | Digg This
The delectable Vanity Fair are back with an ever so wonderful and enormous Indiana Jones 4 five-page feature "Keys to the Kingdom", containing quotes, interviews and news, but most importantly - new behind the scenes pictures, including our first ever glimpse of Cate Blanchett in Kingdom of the Crystal Skull. Make sure you don't miss the 4 page Question and Answer session with Steven Spielberg, the George Lucas Q & A session and the behind the scenes of the photoshoot video.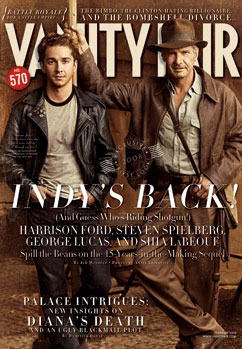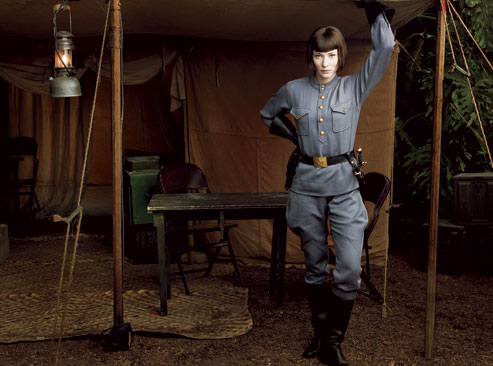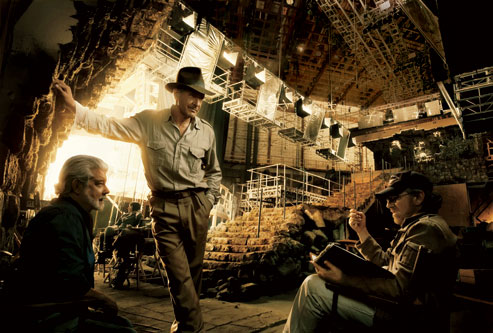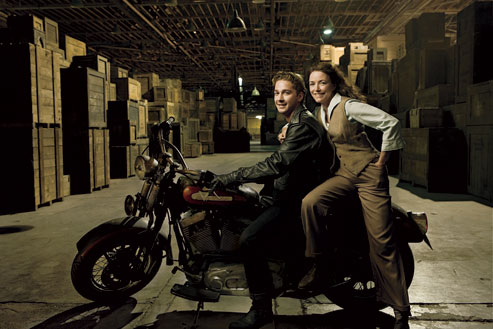 Here are some choice quotes from director Steven Spielberg (via the Q & A session and HA):
I'm in my second cut, which means I've put the movie together and I've seen it. I usually do about five cuts as a director.

The best news is that – when I saw the movie myself the first time – there was nothing I wanted to go back and shoot, nothing I wanted to reshoot and nothing I wanted to add.

I go for geography. I want the audience to know not only which side the good guy's on and the bad guy's on but which side of the screen they're in.

I want the audience to be able to edit as quickly as they want in a shot. [That has] been my style with all four of these "Indiana Jones" pictures.

Quick-cutting is very effective in some movies – like the "Bourne" pictures – but you sacrifice geography when you go for quick-cutting.

[That] is fine because audiences get a huge adrenaline rush from a cut every second and a half [in] "The Bourne Ultimatum".

There's just enough geography for the audience never to be lost especially in the last "Bourne" film, which I thought was the best of the three.

By the same token, Indy is a little more old-fashioned than the modern-day action adventure.
2 Responses to "Indy's Back - Amazing New Photos and Special Feature"
nick Says:
January 3rd, 2008 at 11:57 pm

the last pic. looks like the big storage room where the ark was put in the end of raiders

Dr Richard Says:
April 16th, 2008 at 1:49 pm

I love Steven's comments about geography and it inspired an article about geography relates to great websites. The same principles apply - where am I, where am I going…?
Leave a Reply