Images
Final Indiana Jones Poster
March 10th, 2008 | Digg This
What do you think? Much better than the cheesier one we recently reported on.
Second Indiana Jones Poster with Shia
February 26th, 2008 | Digg This
Dan was kind enough to send in a picture of the latest Indiana Jones poster that he snapped in the wild. This one prominently features Shia LaBoeuf: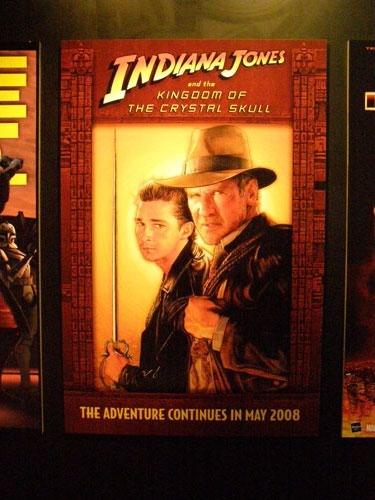 2 New Indiana Jones Pictures in German Mag
February 18th, 2008 | Digg This
We've got some new pictures for you, they are flowing in thick and thin now. These two come from a German magazine Cinema, and come via The Raider.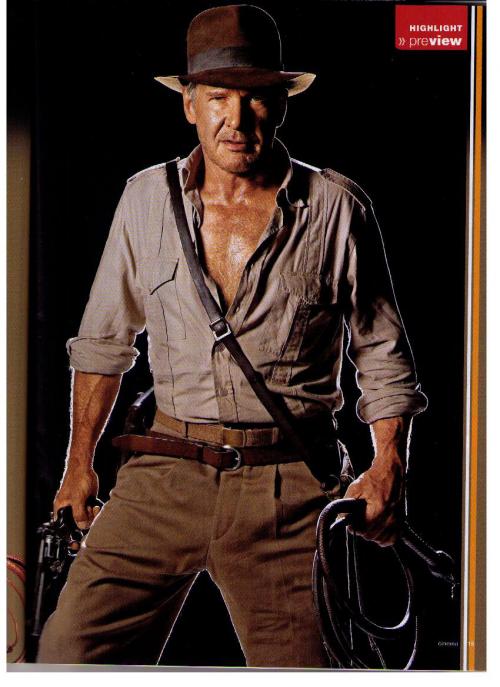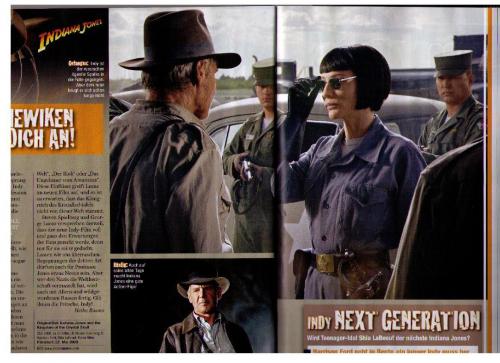 Alternative Indiana Jones Comic Poster
February 13th, 2008 | Digg This
You can find the main subject of this post after the break. At the big attractive center lies the great crystal spoiler. Don't look at it if you want to keep the movie a mystery. It also features Cate Blanchett, Ray Winstone and Shia on a motorbike. The picture comes as the official cover to the comic adaptation by The Dark Horse (spoiler here too), to be published on May 22nd.
If you want to see some new Indiana Jones photos without having to ruin the movie, the Italian press, L'epresso has unveiled three new shots (thanks to Andrea):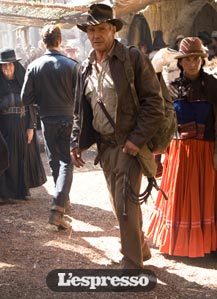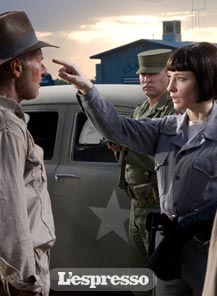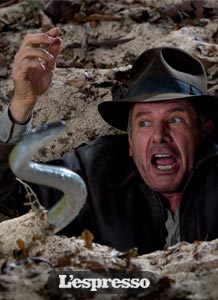 Cate Blanchett with sword, again
February 11th, 2008 | Digg This
After the last picture of Cate Blanchett branding a shiny silver weapon, Italian press Sorrisi e Canzoni TV have provided us with a delightful second. Although this time it is Shia with his neck on the line.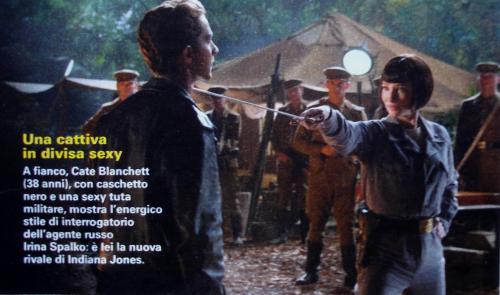 Thanks to The Raider and aboninix.