February, 2008
Second Indiana Jones Poster with Shia
February 26th, 2008 | Digg This
Dan was kind enough to send in a picture of the latest Indiana Jones poster that he snapped in the wild. This one prominently features Shia LaBoeuf: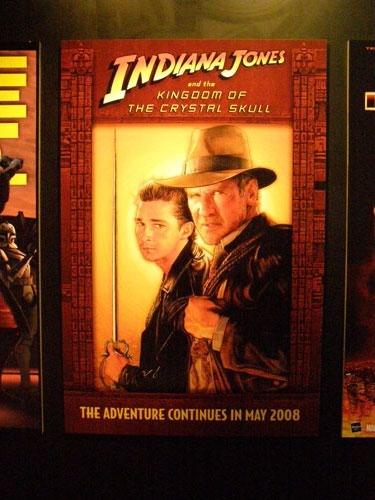 2 New Indiana Jones Pictures in German Mag
February 18th, 2008 | Digg This
We've got some new pictures for you, they are flowing in thick and thin now. These two come from a German magazine Cinema, and come via The Raider.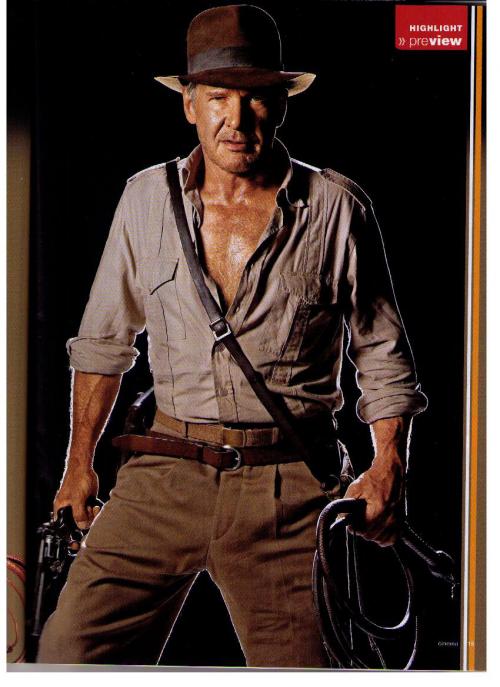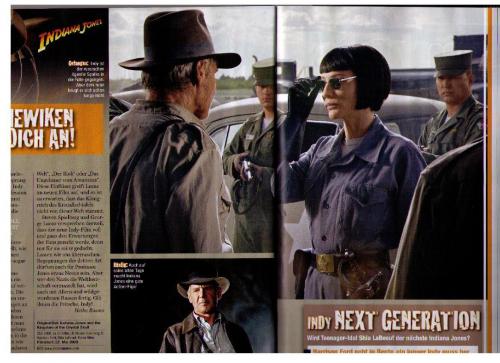 Indiana Jones Movie Magazine
February 13th, 2008 | Digg This
… coming to a news-stand near you:
Answering the call for all things Indiana Jones is the new magazine following his adventures: Indiana Jones Magazine. Containing tons of movie news, the magazine covers all the action with Indiana Jones and the Kingdom of the Crystal Skull, interviews with the cast and crew, and much more.

This special commemorative movie edition first issue contains 100 full color pages, for $9.99 and will be in stores on May 22, 2008.
Covers after the break (via Scoop).