November, 2007
Indy 4 Pics in High Resolution
November 28th, 2007 | Digg This
Aint it Cool have updated again with much higher resolution, good quality Indiana Jones 4 images. These are the same pictures as found in the previous post, only "embiggened". I've included a cropped close up for reference.
Indy with whip and gun | Indiana Jones with Satchel | Shia and Harrison Ford underground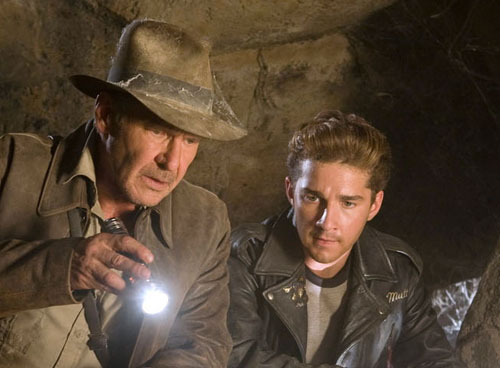 Set pictures from Indy IV
November 27th, 2007 | Digg This
Aint it Cool are back with some lovely gems, no doubt extracted from some long lost forgotten temple. These crystalline beauties come in the form of three set pictures showing Shia and Harrison beneath ground, and Indy with his infamous whip!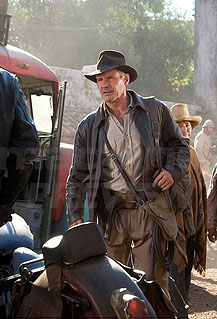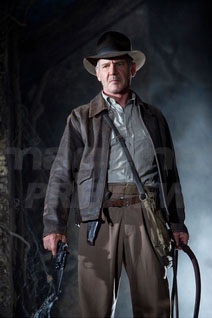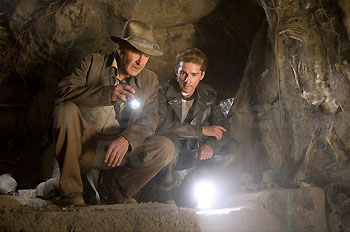 Trailer to be linked with Beowulf?
November 12th, 2007 | Digg This
EDIT: No, as expected, these were unfounded rumors that were just widely spread, perhaps in light of the Dark Knight IMAX associations coming this December. Sorry folks, we'll have to keep guessing!
I am seeing a number of rumors around the net stating that the Indiana Jones teaser trailer will be linked to the upcoming Beowulf film, with a later online release via the official website.
A trailer schedule breakdown has also been posted on the IMDB forums although no source has been quoted:
Teaser Trailer with Beowulf Nov 16th, 2007
1st Trailer with JJ Abrams movie Jan 18, 2008
2nd Extended Trailer March 2008
Incidentally, it seems the trailer description we posted last week has been reported as a fake, which is a shame because it actually sounded very good.
Lego Sets hint at Key Indy Scenes
November 12th, 2007 | Digg This
Skot was kind enough to send in a little teaser of information he discovered on the Lego website, Brickset. A search there for Indiana Jones reveals a set of upcoming Lego releases, the first is entitled, "Motorcycle Chase" and is complete with box art.
What is more interesting are the four other Lego sets, which currently have only a title:  Jungle Duel, River Chase, Jungle Cutter and Temple of the Crystal Skull.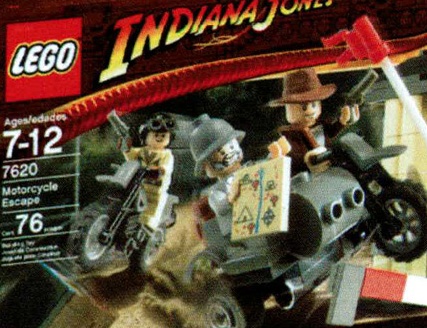 Official Site Updated
November 1st, 2007 | Digg This
IndianaJones.com has redecorated itself, providing a wealth of new features ("it's a wrap!" video), the framework for lots of exciting new content (trailers, tv spots, games, etc.) and the ability to deep link to items on the site. It is still a horribly flash-ridden non-html site with horrendous accessibility issues, but I don't want to rant any longer: