Spoilers
Indiana Jones Video and Images from Fresno
October 16th, 2007 | Digg This
It is now official, Indiana Jones 4, which had its title revealed during filming, has now passed one of its major milestones, it's a wrap! The last scenes to be shot took place in Fresno, and a few people were in the area to witness the occasion.
First up, griff311 posted this impressive video:

Whilst another blogger came back with some pictures and a report,
I went over there to see what I saw and I saw some cool stuff. Harrison Ford, Shia LaBeouf & Señor Estar Gwars himself, George Lucas were on the set and captured by my lens. No Spielberg for me but some uber-dork (who was running around with DVDs asking people how much they thought he could sell a beat to shit copy of Jurassic Park 2 signed by Spielberg) said he heard him over a loudspeaker giving direction. The airport was used as the airport for Mexico City circa 1950 or so as you can see the Mexican flag flying over it in the pic.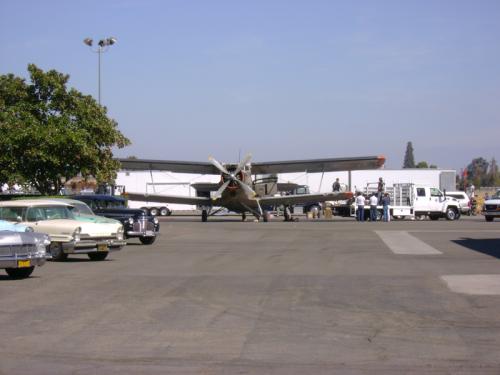 Late Update also have some different pictures.
AICN, Crystal Skull and Raiders of the Lost Ark
October 3rd, 2007 | Digg This
AICN's Moriarty has had a reliable tip-off concerning the goings on at the Downey studios where they are filming Indiana Jones 4. Check out the link for the full story, whilst the main SPOILER itself has been extracted below, expand this post to reveal its secret.
Tyler Nelson Spills All the Juicy Bits
September 18th, 2007 | Digg This
The Edmond Sun newspaper has a profile of a local actor (Tyler Nelson) with a part in Indiana Jones 4, although it seems he decided not to respect his non-disclosure agreement, spilling all to the newspaper and upsetting the Indy production team. The article itself has now been removed (or is suffering overwhelming traffic problems) after being linked to from AICN, but the highlights are still available after the break (major spoilers herein!).
Report from the LA Set
August 30th, 2007 | Digg This
Harrison Ford Web (links to a very long page, you might prefer this link) also has an exclusive concerning the goings on down in Los Angeles:
Indiana Jones 4 is shooting on four different sets on the Universal lot. Our source has seen three of the sets: the sound stage set and two outdoor sets.

As we've all understood: security on all Indy 4 sets is tight and our source says that security as been tightened further due to an incident a short time ago (see further below). Our source says that the Universal Studios Tour and tram guides are not allowed to make any reference to the newer sets, nor are they allowed to use or refer to the associated project code name. Public access to the sets and stages is restricted and all entrants must wear a Genre badge. The studio call sheets have strictly limited circulation, they are also anonymized. A call sheet normally contains project name/code and the name of the director. The Indy 4 call sheets list no director but carry the project name Genre; ref. our report on July 7: re: the code name for Indy 4: The Unnamed Genre Project.
Indy 4 Filming has taken over Mexican street and a number of other sets at Universal Studios. Here are some pictures:





They are also filming over at Downey Studios with reports of Russian tanks being seen there: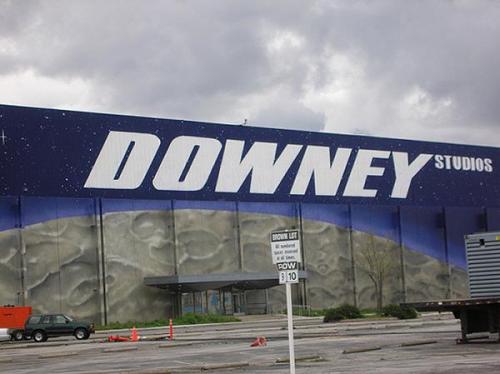 Whistle Stop Tour
July 9th, 2007 | Digg This
I'm flying past you in an underground mine car as my internet time dwindles. Just checking in to report some very interesting new Indiana developments on the spoiler front.
Firstly, the big news, Aint it Cool are running a rumor article concerning the plot of the 4th film, it has some pretty huge spoilers, so before you read, remember that the task of "unknowing" something is impossible. Here's the link. SPOILERS LIE HERE.
Secondly, the IESB.net have some shaky footage of a car chase scene.
Coming Soon also have some "exclusive" but nothing new-New Haven pics.