Report from the LA Set
August 30th, 2007, posted by FofR | Digg This
Harrison Ford Web (links to a very long page, you might prefer this link) also has an exclusive concerning the goings on down in Los Angeles:
Indiana Jones 4 is shooting on four different sets on the Universal lot. Our source has seen three of the sets: the sound stage set and two outdoor sets.

As we've all understood: security on all Indy 4 sets is tight and our source says that security as been tightened further due to an incident a short time ago (see further below). Our source says that the Universal Studios Tour and tram guides are not allowed to make any reference to the newer sets, nor are they allowed to use or refer to the associated project code name. Public access to the sets and stages is restricted and all entrants must wear a Genre badge. The studio call sheets have strictly limited circulation, they are also anonymized. A call sheet normally contains project name/code and the name of the director. The Indy 4 call sheets list no director but carry the project name Genre; ref. our report on July 7: re: the code name for Indy 4: The Unnamed Genre Project.
Indy 4 Filming has taken over Mexican street and a number of other sets at Universal Studios. Here are some pictures:





They are also filming over at Downey Studios with reports of Russian tanks being seen there: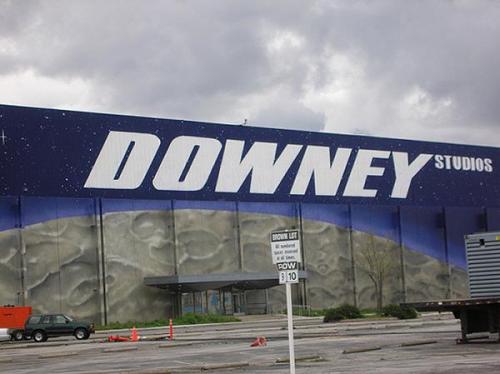 Leave a Reply