Indiana Jones Video and Images from Fresno
October 16th, 2007, posted by FofR | Digg This
It is now official, Indiana Jones 4, which had its title revealed during filming, has now passed one of its major milestones, it's a wrap! The last scenes to be shot took place in Fresno, and a few people were in the area to witness the occasion.
First up, griff311 posted this impressive video:

Whilst another blogger came back with some pictures and a report,
I went over there to see what I saw and I saw some cool stuff. Harrison Ford, Shia LaBeouf & Señor Estar Gwars himself, George Lucas were on the set and captured by my lens. No Spielberg for me but some uber-dork (who was running around with DVDs asking people how much they thought he could sell a beat to shit copy of Jurassic Park 2 signed by Spielberg) said he heard him over a loudspeaker giving direction. The airport was used as the airport for Mexico City circa 1950 or so as you can see the Mexican flag flying over it in the pic.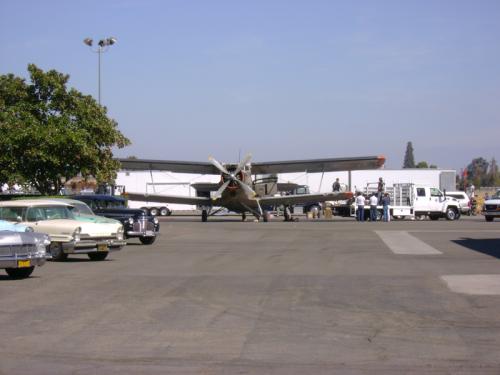 Late Update also have some different pictures.
Leave a Reply