News and Treats from Comic-Con
July 27th, 2007, posted by FofR | Digg This
This is a big day for Indiana Jones fans, first up, let us show you the special treat that the Indiana Jones cast lay on for us at Comic-Con.
And yes, the big surprise,
Karen Allen has returned to reprise her role as Marion Ravenwood!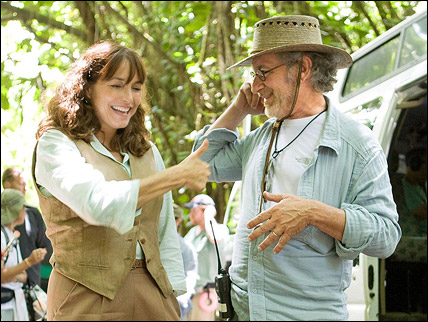 Let's see, what else do we have here, ah yes:
Dark Horse have made a press announcement:
Dark Horse Comics is excited to announce that it has acquired the comic book rights to the world's most famous adventurer and will launch a new series in 2008.
And the Official Indiana Jones website has undergone a revamp ready for the fourth installment. head on over and check out that has changed. "Property of Dr. Jones" - do you like that image? Then be sure to check out the site's downloads section for some new wallpapers.
Aint it Cool also have a shot of a teaser poster and some higher resolution pictures of the live conference.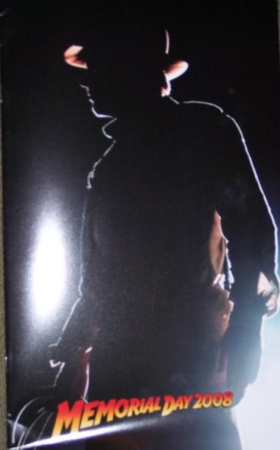 Leave a Reply