Ah, dessert! Chilled monkey brains.
July 20th, 2007, posted by FofR | Digg This
Not much to report on at the moment I am afraid, just updating with a couple tid-bits.
Firstly, Grace has a couple more shots from the New Haven filming location you might not have seen.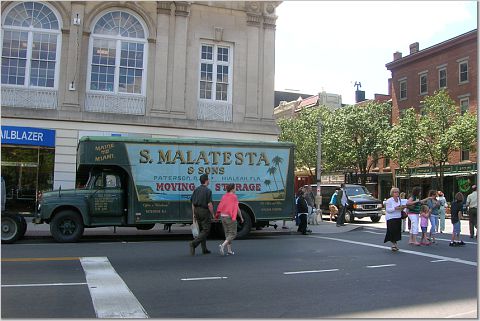 Secondly, Boba's Bounty have a report from Hasbro about some new Indiana Jones toy figures which will be previewed at Comic-Con,
While we will be sneak-previewing some figures at Comic Con International, we have to keep the details under wraps for now. We will divulge that there are some very familiar scales as well as a few surprises in the line. Suffice to say that we have top men working on it. The same top men that have been bringing you the Star Wars line, so there should be a lot of consistency in approach.
Leave a Reply